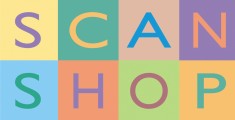 Our range of services include:

• DIGITAL SCANNING
• EXHIBITION DISPLAYS
• LARGE FORMAT GRAPHICS
• REPRODUCTION
• DESIGN & RETOUCHING
• BOOKS & CATALOGUES
• FINE ART PRINTING
Archiving is a natural progression of this work and has become an important part of our core business which led to the restoration of old photographs, negatives and glass plates.

Scan Shop was established in 1996 to cater for the creative need for higher quality digital scanning and the constant quest for excellence in fine art printing.

Scan Shop has grown and now specialises in design, printing and installation of many unique indoor and outdoor exhibitions.